[fruitful_ibox_row]
[fruitful_ibox column="ffs-three-two" title=""]A NEW soccer day camp for boys and girls ages 11-18 to train with quality coaches and receive game-like experience that will enhance players' skills, critical thinking, and foot speed.
Soccer Academy provides players with intense training and game-like experiences that will enhance the athlete's overall style of play. The athlete's foot speed and skills will blossom, while their knowledge for the game will flourish. Great for beginners, or advance levels of play! Players participate in groups based on age and skills focusing on fundamental aspects of soccer.
About the Coach: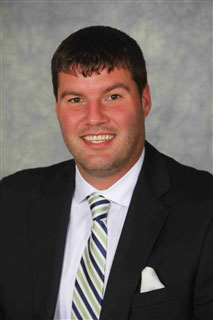 Michael McCarthy began his teaching career in physical education at Dwight Englewood in 2014.  He received a B.S. in Physical Education from the University of North Carolina- Wilmington and a M.S. in Health Education from the University of Adelphi- Garden City.  Michael was a member of The Ohio State University and UNCW men's soccer teams for two years each where he excelled both on and off the field.  Prior to arriving at Dwight- Englewood, he taught on Long Island for six years while coaching various soccer teams throughout the area.  At Dwight- Englewood, Coach McCarthy is the assistant coach to the Varsity Boys' Soccer and Lacrosse team as well as the Strength and Conditioning coach.  Michael enjoys participating and watching numerous sports which keep him connected to the games.
[/fruitful_ibox]
[fruitful_ibox column="ffs-three-one" title="" last="true"]
For students ages: 11-18
Program dates:
JULY 11-15, 2016
JULY 18-22, 2016
JULY 25-29, 2016
Program Times:
4:00 PM – 6:00 PM
Price:
Weekly: $175
[/fruitful_ibox]
[/fruitful_ibox_row]