Dear Families,
This summer has been a spectacular one with nearly 260 students across 198 households participating throughout all our programs. Because we're in person this year, students from primarily our local communities in Tenafly, Cresskill, Englewood Cliffs, Englewood, and New York City have turned to us for a summer of BOLD learning. While we weren't able to have our usual geographical range of participants from Europe, Asia, and South America, we did for the first time manage to have children from Dubai come for Summer Connections 2021. There is something very special about our Summer Connections community and the folks who choose to be a part of it. And for that, we are grateful.
We had a particularly fine final week here. Our littlest campers joined our friend, Ms. Rachel McGovern from FlatRock Brook for a presentation of scaly and slimy animals; worked in the campus greenhouse with Middle School Science Teacher, Hyo Kim; and enjoyed virtual presentations with representatives from Suez Water Company. Our older campers collaborated in their work on the Seussical, JR. musical theatre production with the Adventures Ensemble.  We're looking forward to a collective all-community experience with the live presentation of the show. A special thank you to all our 360° Summer Faculty and staff for making in-person learning both fun and engaging. We'll end this year's programming a little differently with a Family Tennis Fest on Saturday, August 14.  With the "2020" Olympics in Tokyo behind us, we're reminded how sports can bring the world together in significant and lasting ways.  We hope you and your family will join us on the courts to continue to make memories and to celebrate a successful end of our summer programs.  See invitation for more details. 
As we look ahead to what's to come for 2022, we encourage you to hold the dates for next year's Summer Connections: July 5, 2022 to August 12, 2022.  Our theme for next year will be A Hero's Journey. We'll continue to share information with you for the upcoming season.  For more direct questions, please fill out an inquiry form.
Staff Spotlight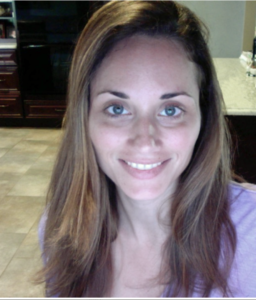 Holly Alasio, DE360° Summer Connections Health Director
It's hard to imagine the countless hours and the abundant care it takes to keep a community safe.  We've relied on Holly Alasio, our Summer Connections Health Director's leadership for over five years.  A full-time nurse in a large local school district, Holly commits to doing the work of Summer Connections planning as early as January before the start of our summer registration season.  From collecting and reviewing student health information, to training staff to examining play equipment on campus, Holly's guidance is what gives the rest of us confidence that the health and safety of children are accounted for. The past two summer seasons have been particularly difficult as Holly has had to advise us and set up protocols to minimize the risk of COVID transmission during the run of our summer programs.   Our success today as we come to the end of Summer Connections 2021 has everything to do with Holly's phenomenal leadership.  We appreciate her and congratulate her on a job well done! 
We are grateful for so many people's contributions to SC2021: Dr. De Jarnett & the D-E Administrative Team; the Business Office; the Communications Team; the Facilities Team; the Academic Tech Team; Cater to You Food Services as well as all the DE faculty and nurses who shared their advice with the Summer Connections staff/faculty/leadership. In addition, a special shout out to our tremendous Summer Connections leadership and operations teams – Catherine Augustine, Ben Fleisher, Holly Alasio, Orestes Medina, Lisa Brown, Stacy Carela, Amy Marciano, Rachel Brusky, Colleen Larionoff, John Giresi, Steve Bell, Catherine Watson, Diego Garcia, Annaliesa Place, Liz Tausner and Trevor Shaw – who worked tirelessly over the entire 2020/2021 academic year to prep; our fantastic faculty for all of our programs – Discoveries, Adventures, Immersives, Scholars and Junior Scholars Academic Enrichment; our gifted and energetic teaching assistants, and volunteers; and the nearly 200 families who entrusted their wonderful children to us.  
Thank you for joining us this summer on our campus journey together. The words from Dr. Seuss feel so right in this moment: "Don't cry because it's over, smile because it happened." We'll miss you and hope to see you again next summer.
Best wishes,
Sherronda Brown
Director of DE360°