Welcome to Week 3 of D-E 360° Summer Connections 2021
We hope that you are doing well and that your summer continues to go well.  We're excited about our in-person programs and are happy to be in touch with you about the selections you've made. On Monday, July 19, we have about 50 new participants who will be joining us.  For both those who have continued with Summer Connections since Week 1 and for those who are new, we wish you a hearty Welcome to Week 3.  Please keep in mind our COVID regulations to ensure we can all enjoy a safe summer. 
We have created a D-E360 Camp App for your complete access to all the links you'll need for your programs/activities.  Please download it to your phone as well as your child's device (if ten or older).  We've tried to make everything simple with access to all our program information.  Please use the weekend to get familiarized with the app, and you can find general information about the program click here.
We had a particularly wonderful second week.  A special thank you to all our 360° Summer Faculty and staff for making learning in person both fun and engaging. We've enjoyed the Triumph TaeKwonDo Demonstration Team's high energy presentations, Suez Water Projects, 2021 Graduate Celebrations, Crazy Hat Day, Junior Scholars Debate, and our very own Art & Design Showcase with Young Visionaries.  This is certainly a summer for BOLD learners for all ages.
For Week 3 in Summer Connections, we're celebrating the spirit of the opening of the Olympic Games as well as national Camp Kindness. This week's themes inspire us all to think about greatness as well as what happens in our world when greatness intersects with humility, empathy and gratitude. As we pursue our curiosities through camp this week, we invite participants to wonder.  We think it's important to be instilled with a sense of wonder.  After all, curiosity is crucial to learning because it makes us more likely to learn from mistakes, try new things, explore new ideas, engage others more deeply, be more adaptable, take risks, and embrace change. These are the skills of BOLD learners, which we need in our rapidly changing world right now.
Be Well. Stay Healthy,
Dr. Sherronda Brown
Director of DE360° 
Dwight-Englewood School
315 East Palisade Avenue
Englewood, NJ 07631
Email: browns@d-e.org
For more Information about upcoming programs, click the links below:
STEM Leadership & Environment Conservation
Seussical, JR. Musical Theatre Production
Reminders About Coming to Campus
Enter the 81 Lincoln Street Gate by the Guard House.  Note that for the health and safety of everyone, the wearing of masks is required on campus at all times.  Families will also be required to show evidence of having completed a required COVID Daily Screening.  See the Getting Started Guide for more information.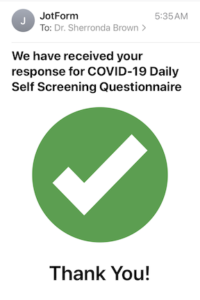 Invite Your Friends to Summer Connections: Openings for Weeks 5 & 6
If you'd like to invite family and friends to join you in your Summer Connections experience for Weeks 4 and beyond, please share our program information.  Our Summer Connections programs run through August 13.  Families may still register for the final two remaining weeks (space permitting August 2 through August 13) There are a few seats available in Discoveries, Adventures, Seussical, JR. Musical Production, Meta Up High School Prep, Family Gardening (on campus), and one-to-one music lessons.  
Staying Connected
We have a phenomenal summer team who are available to help.  Simply email us at de360info@d-e.org with any questions or concerns.  In addition, individual program directors will be reaching out to you each week with specifics about the programs for which you are registered.  Meet our Directors & Operations Team.